Browse through the various districts and neighbourhoods of Greater Victoria to get a better understanding of where you want to live or where your current home resides.
Click on a district link to see the neighbourhoods within then select a drop-down layer to find out what parks, lakes, urban centers, schools, and more define our beautiful city.
Interested in current home and commercial building around Greater Victoria? Go to Citified for current news, data and more.
Greater Victoria: Core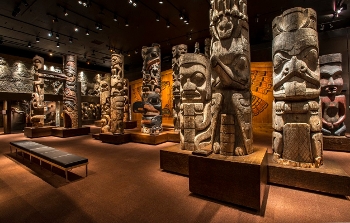 District of Victoria
The central district of Victoria is western Canada's oldest city, the center of the provincial government, the place to find many exciting attractions, and the islands main source of nightlife.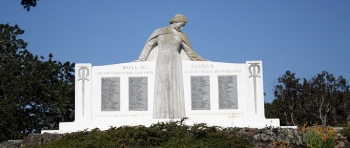 Oak Bay
Oak Bay is one of the most desirable districts to live in for all of Greater Victoria. From the breathtaking coastlines to the luxury manors and apartments, you will be wanting to come back for more. Recently, Oak Bay has approved secondary suites in RS zoned homes. Click here for more information.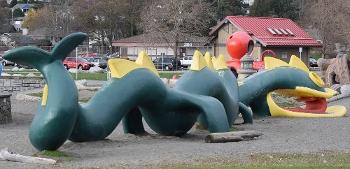 Saanich East
Saanich East encompasses everything east of Highway 17 in the central section of Victoria. This district showcases views of Haro Straight and the Gulf Islands, is home to the University of Victoria and Mount Doug, and provides 19 neighbourhoods full of residences, local businesses, and recreation centers.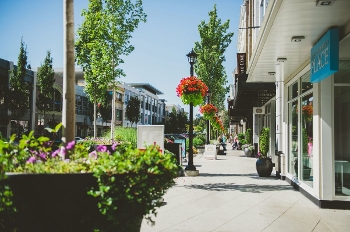 Saanich West
Saanich West is a vast district encompassing many parks, lakes, and farms to the north and schools, shopping malls, and local businesses to the south.
Victoria West
This district is nicknamed Vic West and has seen a major boom in development in the past 10 years. From the updated trails to Dockside Green, this once industrial area has worked wonders to bring in more residential and shopping opportunities.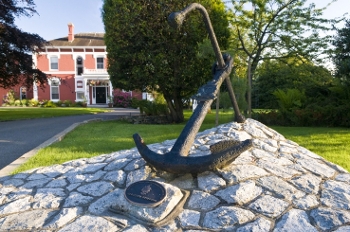 Esquimalt
Esquimalt is a district rich with history and walking paths that is only a short drive or bike ride to the downtown core. Also home to Victoria's military base, you will find a large, welcoming community of people.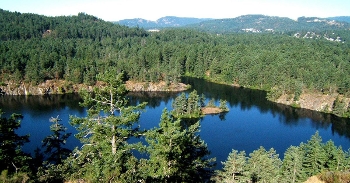 View Royal
View Royal is growing fast thanks to its proximity to downtown Victoria while still giving owners the feeling of living in a smaller community. Dominated by forested parks and Portage Inlet, View Royal still has made plenty of space for condos, houses, and stores.
Peninsula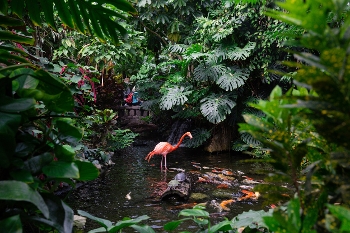 Central Saanich
The district of Central Saanich bridges the rural lifestyle with the city of Victoria to create a unique home to wineries, farms, the world-famous Butchart Gardens and so much more.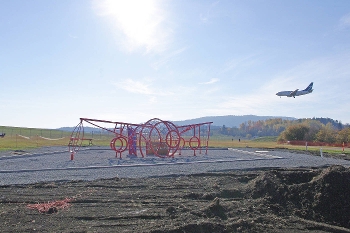 North Saanich
Home to the Victoria International Airport and Swartz Bay Ferry Terminal, North Saanich is the first stop for many people coming to the island. Dotted with gorgeous houses between acres of farmland, this district is truly special.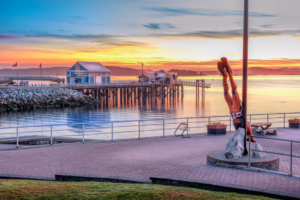 Sidney
Welcome to beautiful and historic Sidney By The Sea. Full of murals and statues depicting it's connections to the First Nations people and Canada's only booktown, Sidney feels like stepping into a small town from another time.
Greater Victoria: Westshore
Highlands
Highlands is a mainly residential, rural community that is northwest of Victoria filled with parks and wildlife.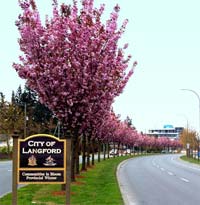 Langford
The City of Langford is a growing community that is safe, progressive, and offers many business and recreational opportunities. With the fastest growing population in the CRD, Langford is the urban center of the Westshore.
Colwood
Colwood is a large district full of lakes, parks, trails, shopping, recreation facilities, and historic sites. On the verge of having a population and infastructure boost, Colwood is full of continuously growing neighbourhoods.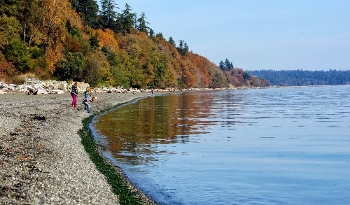 Metchosin
A small community situated between Colwood, Langford and Sooke, Metchosin is home to many regional parks, farms with weekend markets, and trails safe for hiking and horseback riding.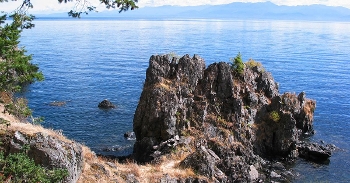 Sooke
Full of breath-taking forests, lakes, rivers, and native history, if you are looking for the small town atmosphere and while being surrounded by nature, look no further than the Disttrict fo Sooke.